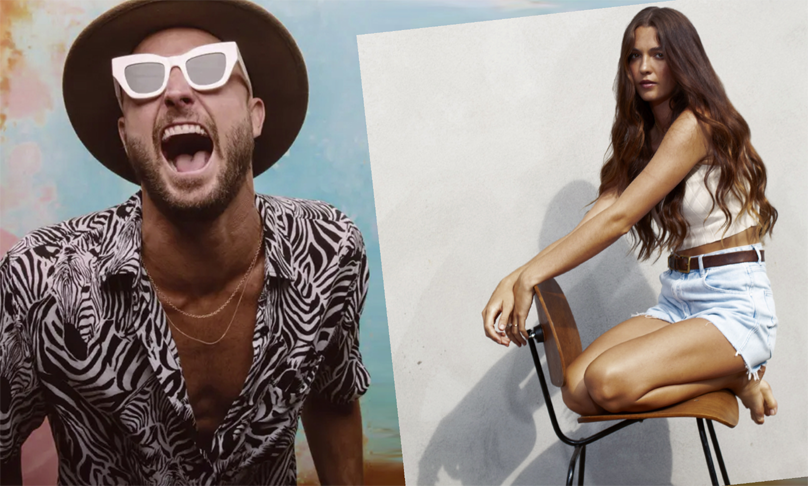 El DJ y productor nominado al Grammy, FISHER, se une a la también estrella australiana Kita Alexander en su esperado nuevo sencillo 'Atmosphere', que saldrá el 11 de agosto en su sello Catch & Release. En lo alto de una ola de entusiasmo desde su actuación en Coachella, el nuevo sencillo de FISHER ya está siendo promocionado como uno de los himnos de baile del verano desde su explosión en TikTok.
Combinando sintetizadores altísimos y la voz principal irresistiblemente pegadiza de Kita Alexander sobre un ritmo vibrante y acelerado, 'Atmosphere' es una melodía de fiesta para sentirse bien que está ansiosa por iluminar la pista de baile.
Continuando con su trayectoria como uno de los DJ más buscados en el negocio, FISHER ha obtenido otro ganador con 'Atmosphere'.
Grammy-nominated DJ and producer FISHER teams up with fellow Australian star Kita Alexander on his hotly-anticipated new single 'Atmosphere', out 11th August on his label Catch & Release. Riding high on a hype wave since his scene-stealing performance at Coachella, FISHER's new single is already being touted as one of the dance anthems of the summer from its explosion on TikTok. Combining soaring synths and Kita Alexander's irresistibly catchy lead vocal over a pulsating uptempo groove, 'Atmosphere' is a feelgood party tune that's itching to light up the dance floor. Continuing his trajectory as one of the most sought-after DJs in the business, FISHER has scored another winner with 'Atmosphere'.